If your doctor has any reason to believe that you could be suffering from obstructive sleep apnea, they are going to advise you to get tested so that they can be certain of the diagnosis. In the past, testing for sleep apnea could only be carried out in a clinical setting by means of a sleep study that was referred to as polysomnography.
Even while polysomnography is the method that detects obstructive sleep apnea with the highest level of precision and effectiveness, it is also the one that is the least convenient. The individual is required to spend the night in the laboratory and sleep there while being connected to a number of cables and devices. Not only is it possible for the patient to experience discomfort during this kind of testing, but it also may take several weeks for them to have an appointment booked, which delays the therapy they require in order to enjoy a pleasant night's sleep.
The good news is that patients now have the option of undergoing sleep apnea testing in the comfort and convenience of their own homes, thanks to the availability of home sleep apnea testing. But how accurate are sleep tests performed at home, as well as polysomnography? In this article, we will discuss whether or not sleep studies conducted at home are a viable choice.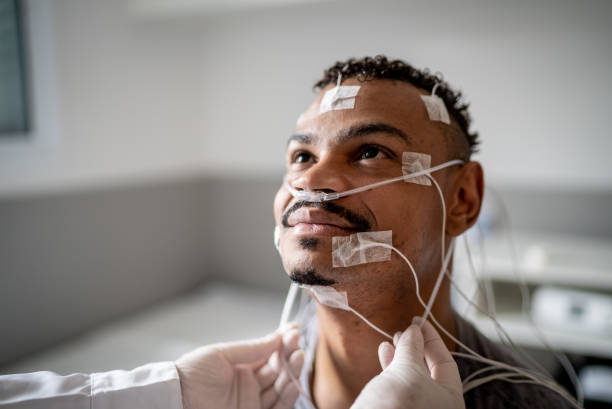 How the Sleep Apnea Home Test Works 
You may get the same findings from a sleep apnea test that you do in the comfort of your own home, eliminating the need to visit a medical facility. With the in-home sleep study, you will not be observed by a technician in person, and you will not be need to leave the convenience of your own home at any point throughout the process. Your doctor will write you a prescription for a sleep apnea testing kit that you may use in the comfort of your own home.
You are going to stick to your regular night routine even after the home sleep study has been delivered to your house. You will be provided with detailed instructions on how to use the apparatus and where to connect the monitoring sensors so that you may be correctly followed during the night. These instructions will be included in the package. Even while it might be nerve-wracking to carry out the sleep test on your own in the comfort of your own home, setting it up shouldn't be too difficult. You may anticipate the following components to be a part of your examination: a nasal cannula, which will measure oxygen and airflow; a finger clip, which will monitor your oxygen levels and heart rate; sensors, which will monitor the rise and fall of your chest.
After you have finished the test, you can either send it to our trained sleep physicians or to a trustworthy sleep medical specialist in your area so that your findings may be examined. They may prescribe a treatment plan to alleviate your sleep apnea symptoms, but this will depend on the findings of their tests.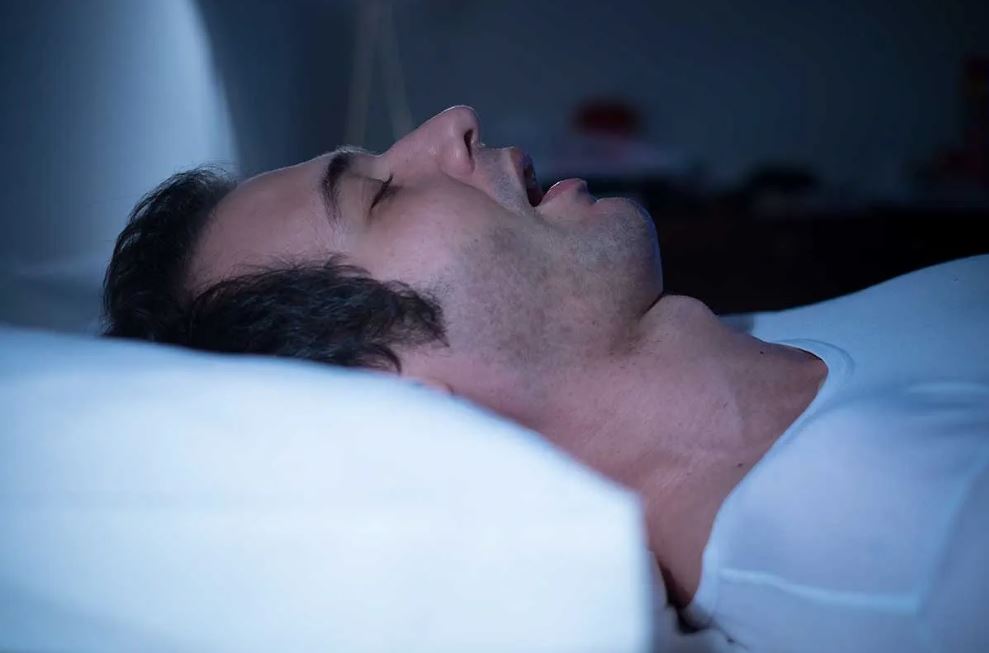 The Benefits of Testing for Sleep Apnea at Home
Over the past few years, the use of at-home sleep testing has become increasingly common, and it's not hard to understand why. The following is a list of some of the benefits associated with testing for sleep apnea at home:
Cost: Due to the fact that an at-home test is conducted in your own house without the assistance of a qualified technician, the cost of an at-home test is significantly lower than the cost of a sleep study conducted in a laboratory. Because of this, screening for sleep apnea is now considerably more reasonably priced and readily available to people of all socioeconomic backgrounds.
It is convenient; after all, why mess with your normal pre-sleep ritual if you don't have to? You don't need to schedule a sleep study many weeks in advance; instead, you may have the sleep test sent right to your front door so you can do it whenever you have the chance.
Comfort – In order to participate in a sleep research in a laboratory, you will need to be linked up to a large number of devices. Because of this, it can be quite challenging to find a level of comfort sufficient for falling asleep in a new environment. You will still be attached to a machine during the home sleep study; however, there will be far less cables and you will be able to sleep in your own bed.
Easily accessible: Depending on where you live, there may not be a sleep lab in the vicinity of your house, which would make travelling for a sleep apnea test an inconvenient experience. They are a lot easier to go to thanks to the fact that the home sleep study will be brought to your doorstep.
Take a Self-Assessment of Your Sleep Today
We supply you with all you want to conduct a home sleep study and obtain a diagnostic without requiring you to go from the convenience of your own residence. A typical sleep study can be more expensive and inefficient than doing the test in the comfort of one's own home.
At Air Liquide Healthcare, will provide you with instructions along with the sleep apnea test that we will give to you so that you will be able to independently perform the exam. A physician who is board-certified in sleep medicine will be able to assess the findings of the test after the device records your blood oxygen levels, heart and breathing rates, and the frequency with which your body moves while you are sleeping.
More to read: Causes of Chronic Pain