ResMed's AirSense 10 series has long been one of the most popular CPAP machine lines. Even though there are different models in the range, this discussion will be about the most recent AirSense 10 CPAP Card-to-Cloud model.
You may have noticed a recent lack of AirSense 10 equipment on the market. This is due not just to the Philips recall, which is pushing up demand for other cpap machines, but also to computer chip scarcity. These chips enable cellular communication for CPAP and APAP equipment.
ResMed created the Card-to-Cloud (C2C) paradigm to address this issue, which lacks cellular connectivity and hence lacks myAir app compatibility. However, it features SD card compatibility, allowing you to continue recording and sending sleep treatment data to your doctor. And it includes all the other features you're used to but at a lesser price.
Related: The Best Way to Clean Your CPAP Machine Properly
AirSense 10 AutoSet Functions
Let's look at some of the most popular comfort settings and features that have helped make the ResMed Airsense range so popular.
Algorithm AutoSet
The AutoSet 10's sophisticated technology allows it to regulate air pressure throughout the night dynamically. It's sensitive enough to adjust the pressure on a per-breath basis.
Event detection detects apneas and snoring and causes a rise in air pressure to clear the airways. The rise in air pressure is always kept as minimal as possible to prevent disruption and soon returns to normal after the obstacle has been cleared.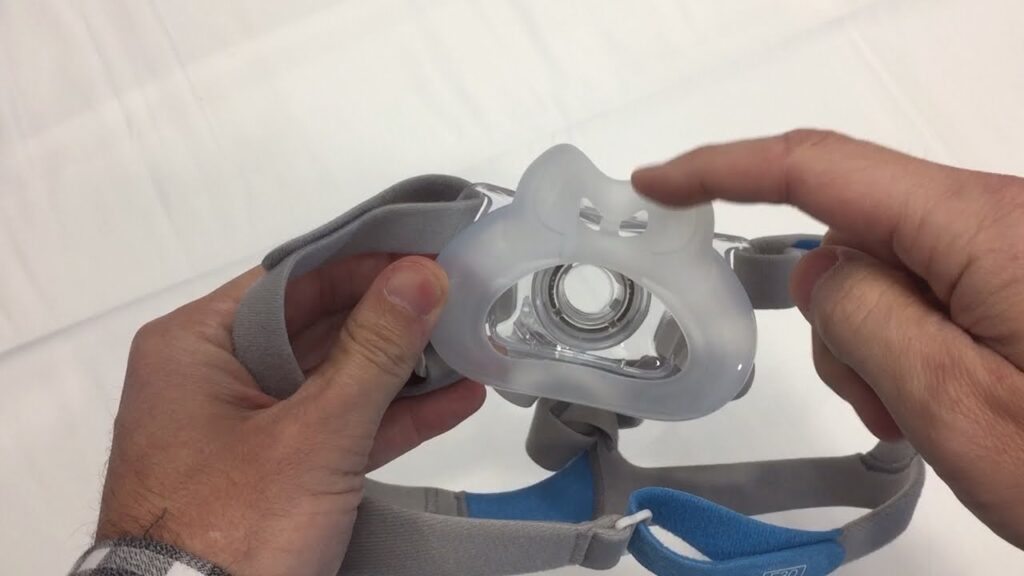 Built-in Heated Humidifier Dry nasal passages, sore throats, coughing, and congestion all make breathing difficult, making CPAP therapy ineffective! Users can avoid some of the usual side effects of sleep apnea therapy by using the inbuilt humidifier in the ResMed 10. Humidification aids in the breakdown of congestion and the prevention of dryness, which can cause discomfort.
The AirSense 10 has Climate Control, which automatically adjusts the HumidAir humidifier to your prefered temperature and humidity level. ClimateLineAir heated tubing is sold separately to keep your CPAP mask at a consistent temperature and to keep excess moisture out of it.
The ResMed AirSense 10 may also be used without a humidifier. Simply switch off the humidification settings and replace the water chamber with the side panel.
Sleep Onset and AutoRamp Detection
The AutoRamp and Sleep Onset Detection capabilities will be appreciated by new users (and anybody who likes to ease into CPAP therapy). They collaborate to make the transition smoother.
When the CPAP equipment detects that you are sleeping, it gradually increases your air pressure to the full suggested amount. So, you can cross your pressure settings off your list of things to think about while sleeping!
Intelligent Start/Stop
The AirSense 10 Autoset CPAP starts automatically when you put on your mask and stops when you remove it, thanks to the Smart/Stop function. Perfect for nights when you go to bed and realise you forgot to lock the front door or take a sip of water. There's no need to switch your machine on and off when you get in and out of bed.
Expiratory Pressure Reduction (EPR)
The EPR function is another approach to modifying the air pressure to improve CPAP comfort. Imagine breathing in and out while pressured air passes through it. It might take some time to adjust to sleeping with a CPAP mask.
Exhaling against entering air, in particular, can feel counter-intuitive and might produce feelings of suffocation or claustrophobia, especially in beginning users. The EPR function switches the air pressure between inhalation and exhalation pressure levels, lowering the pressure on the exhale and making breathing easier in a natural rhythm.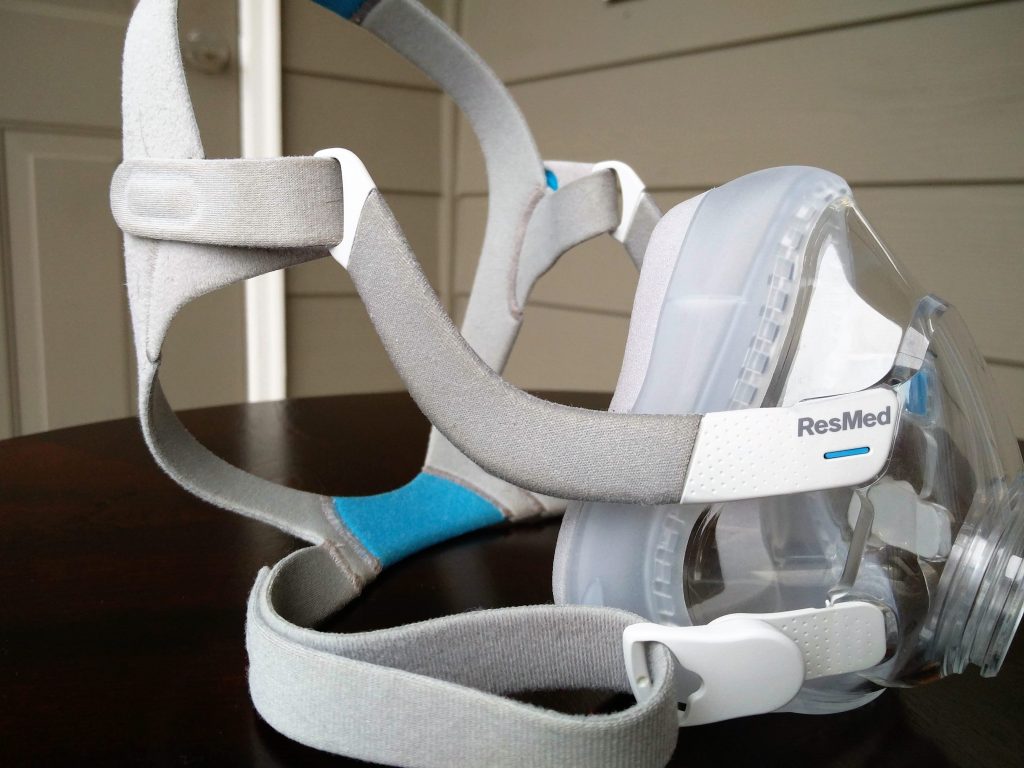 Ambient Light Sensor
The colour LCD screen of the ResMed 10 is easy to see and has user-friendly controls and an ambient light sensor. As the name implies, this function detects the amount of light in the room and adjusts itself automatically. So there is no harsh, bright light coming from the machine when you switch off the bedroom light.
The Cons of AirSense 10 Autoset
The absence of cellular connectivity is the most obvious disadvantage of the Card-to-Cloud concept. There is no method to link to the myAir app, which makes sharing your sleep treatment data with your physician faster and easier. However, SD card transfer is a really straightforward operation. Most CPAP users, I believe, will agree that having access to ResMed 10's other popular features is preferable to not having any access to the machines at all.
This model does not provide the same advanced event detection as the Elite model. Hence it cannot identify more complicated situations such as central sleep apnea or Cheyne-Stokes respiration.
Because of the smaller size of the water chamber, some customers have found that the humidifier water needs to be changed more frequently than with other machines. Finally, there is no option to manually alter the LCD panel's brightness. The ambient light sensor exclusively controls it.
The Pros of AirSense 10 Autoset
The ResMed AutoSet algorithm is most likely the main reason consumers choose the AirSense 10 series. It's no wonder that CPAP users prefer it over a fixed-pressure machine because it gives the lowest pressure needed for each user's particular needs and only raises when it detects an apnea or snoring occurrence.
At only 27 decibels, the whisper-quiet easy-breathe motor is truly quieter than a whisper. This implies a restful night's sleep for you and your bed companion. This machine works with various masks, including full-face, nasal, and nasal pillow masks.
A sleek design, simple controls, and an ambient light sensor make it look like a smart alarm clock rather than a CPAP machine on your bedside table. In a word, all of the comfort settings on this machine work together to make CPAP therapy simpler and more natural to acclimatise to and help you sustain treatment over time.
The Bottom Line
The AirSense 10 Card-to-Cloud model is an excellent solution for anybody looking to make CPAP therapy more pleasant without having to deal with a cumbersome, pricey set-up. And, because wi-fi-enabled machines are in short supply, this is an excellent opportunity to get one with the same comfort settings at a reduced price.
Whether you're purchasing your first CPAP machine or replacing an old one, our website makes it simple to get a great bargain on a machine and all the supplies you'll need. Sign up for our email newsletter to be the first to hear about significant deals, discounts, and promotions. Have fun shopping!